Attention Supernatural Wardrobe Department:

Even though, technically, he is your boss, it might be nice if someone could please offer some assistance to The Kripke in coordinating his clothing and his personal appearances in front of large audiences.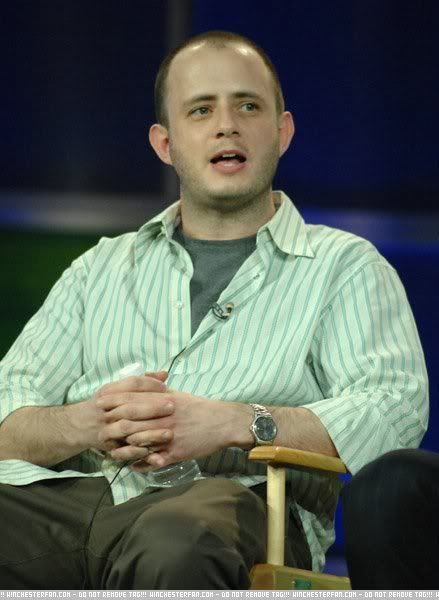 CW 2007 Winter Press Tour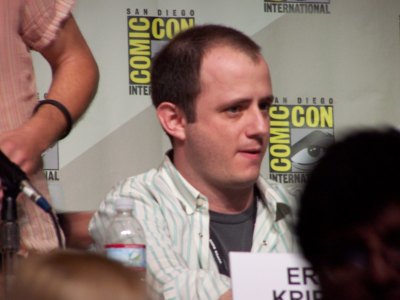 San Diego Comic Con 2007

I'm sure he has other shirts and t-shirts he could wear.
How sure?
Pretty sure.