My sweet friend Whimsy put out this quiz on her LJ blog ... "What type of rose are you?".

Yeah ... cause with a name like mine I'm going to totally not take THAT one!

Figured I would share the results. :-)


Neskaya Quiz: What Type of Rose are You? [Red]
You are passionate and romantic. Your have such passion when it comes to love that you find it to be one of life's sweetest things. You believe in love at first sight and wish that there were more love in the world. You are a caring sweetheart.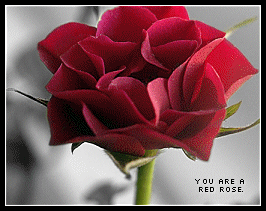 Neskaya.Net Quizzes: The Rose Quiz
Needless to say ... I'm feeling very good about myself at the moment. (I'm also wondering how this would have gone if I were feeling a bit cynical tonight. Hmmmm.)